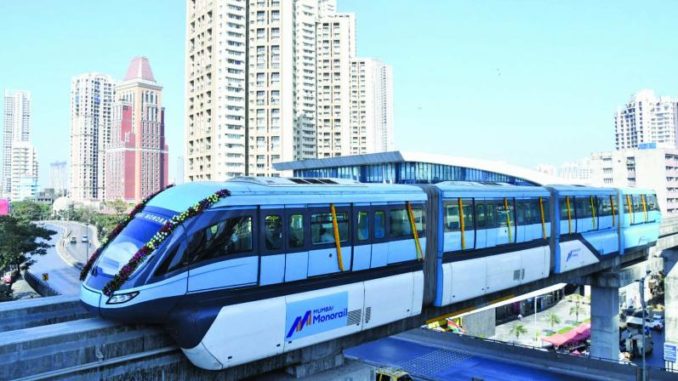 Metropolitan Region Development Authority (MMRDA) has commissioned the second phase of Mumbai Monorai from Wadala to Gadge Maharaj Chowk (Mahalaxmi) in March 2019. The first line from Chembur to Wadala is operational since February 1, 2014.
The project had started in 2008 but has faced numerous operational delays.
The Monorail will operate daily from 6 am to 10 pm with a 22-minute gap between the two trains and will also reduce the travel time from 90 to 30 minutes.